Hello Dream Maker Guests
My name is Rose – I am the Housekeeper at South Bay Holiday Park. My team and I work closely with Dream Makers to ensure you have the best holiday possible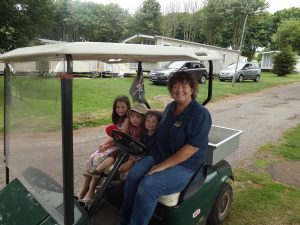 I have been working with / supporting Dream Makers for 10 Years and have had the delight/privilege of meeting many 100s of Dream Maker Guests. Each with their own story – I could write pages and pages of my heart rendering encounters.
Over their holiday I see each family/guest 'unwind' and de-stress' and the smiles widen – nothing like a bit of 'Dream Maker Devon Air' to relax you!! I see first-hand the good that a Dream Makers Holiday does for each of their guests.
LONG MAY IT CONTINUE.
SouthBay holiday Park is a 46 acre rural caravan park – situated 1 mile outside of Brixham – close to Sharkham Point and Berry Head. It is owned and run by John Fowler Holidays. As a guest of Dream Makers you are entitled to use all the facilities offered by the Park (The recently refurbished Club House – offering entertainment each evening and also a daily Kids Club in High Season. An indoor and outdoor Swimming Pool, Childrens Play Area. All have wheelchair access)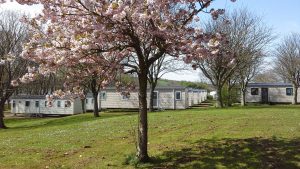 The local Beach – St Marys Bay – is beautiful and natural however it is difficult to access if you have walking difficulties (120 rugged steps down to the Beach) – Do not worry – there are 2 GORGEOUS beaches a short drive from the Park – each with easy access and lots to see n' do.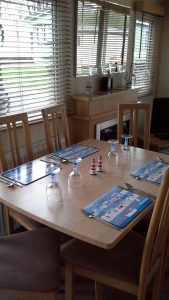 The Holiday Homes owned by Dream Makers are modern and exceptionally well equipped. Each caravan is 'themed'
• F2 – A 2 Bedroom Adapted Unit has a theme of 'colour' running through it and is stuffed with books / DVDs and toys for all ages !!
• F3 – A 3 Bedroom Unit is the 'Nautical/Seaside' Unit. Tastefully decorated with dozens of DVDs / Books and toys for your entertainment and enjoyment
• F4 – A 2 Bedroom Unit is the 'Owl' unit. How many Owls can you count ? Also filled with DVDs / Books and Toys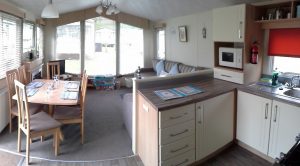 Each Unit has a 'Welcome Book' – detailing local attractions, contact numbers, local taxi details, local restaurants. If you have any questions – please do not hesitate to ask me
Myself and my team take a pride in our work with Dream Makers and are here to support you during your stay.
---
Wendy has sadly retired from dream makers after many years of faithful service, she will be missed sadly for her commitment and endless affection she has given our children and their families over the past ten years. Thank you Wendy Bird xx